Lighting The
Path To Success
Specializing in Cannabis Licensing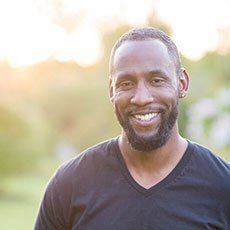 It was an amazing experience!
After doing my research on companies in MA that preached on their ability to help clients get through the licensing process and by attending cannabis seminars about what to expect, I found Green Light.
From day one their attention to detail and drive to ensure my business will get through the licensing process as quickly and correctly as possible has been more then I could have anticipated or imagined.
Fernando Bent-Mullings
Founder & Owner of Rasta Rootz
My experience with GreenLight...
…has been exceptional. Their expertise in the cannabis industry and unwavering support has been instrumental in bringing my vision for Morabeza to life.
The team's dedication and eagerness to assist have surpassed my expectations, making them an invaluable partner in creating my successful delivery company. Even during challenging times with team transitions, they remained committed to the project, showcasing their professionalism and commitment to client satisfaction.
I look forward to continuing this partnership and benefiting from their strategic advice in the future.
Carlos Rosa
Founder & Owner of Morabeza
"Dabbling in the cannabis industry and starting your own business can be overwhelming. There is so much to know about rules and regulations! You want to make sure you are doing everything in accordance with the state regulations. Greenlight has been such a huge help! They are truly knowledgeable in every aspect of the cannabis industry. Each of the team members add their own little talents. Tyrone is always very respectful, humorous, and is determined for you to fully understand the subject you are working on before moving ahead to another. Jess is the organizer, and she makes sure everything is correct and completed in a timely manner, as well as being a pro at cannabis laws and regulations. Rico is our motivator; he is the best at always reminding us to think BIG! We would not be where we are today without GreenLight, and I know our future success depends on us maintaining our relationship with GreenLight!"
Crystal Lister
It would be an enormous asset to have the Greenlight team in any capacity helping, mentoring, partnering, or continuing to have an advisory role.
"Thank you so much, Ty, Jessica, and Rico for taking the time to listen and help guide me in this journey.  It means more to me than words can describe. I appreciated every comment and suggestion everyone had for me and I will apply them. Greenlight is an amazing company that I would be honored to grow with.  The backgrounds and Boston connections are very relatable to me. It is most important to find individuals, teams, and companies that can strategically help and can accomplish building meaningful, lasting relationships in this rapidly growing and fluid industry. It would be an enormous asset to have the Greenlight team in any capacity helping, mentoring, partnering, or continuing to have an advisory role."
Jeffrey Shaheen
Owner of Lattitude 42 Therapeudics
"GreenLight is so much more than a consulting business. They have helped us along the way and provided us with all the education we needed to make sense of this complicated process. We would have probably spent triple the amount of money having a law firm do the entire process for us and at the end of the day, we would not have learned how to do it ourselves which is so much more valuable. GreenLight is truly unique in their mentorship process. We highly recommend them!"
Little Big Bamboo
"This industry is definitely not for the faint-hearted by any means, however, being in the social equity program through the CCC, I've had the privilege of meeting GreenLight's Musketeers of the cannabis space. GreenLight's team's expertise & teaching methodology throughout the program is second to none. Ty Gomes, who has a decade of experience, is a master at cultivating, strategic planning for the future, and everything else from seed to sale.  Rico Correia has been phenomenal with training and mindset, not to mention taking my calls while I've been on the entrepreneurial emotional roller coaster during this Journey of opening my 2 dispensaries. I highly recommend GreenLight's services delivered by their highly skilled team."
Pedro Fernandes
"I have been working with Green Light for a few months now and the experience has been top notch. The entire team is well rounded with each suited to their own skill set which leaves no stone unturned. If you want to start your own cannabis company you can count on GreenLight to be there for all your legal and operational needs."
Justin Hearn
Little Big Bamboo
"We started working with GreenLight at the beginning of the year and from the start they had a goal and road map for us to follow. We are on a continuous path with weekly goals that we must reach each and every week to continue onto the next step. They have pushed us to come out of our comfort zone to reach the ultimate goal of opening up our cannabis business while also teaching us about the cannabis space through their vast knowledge of the rules and regulations that Massachusetts has in place. I would highly recommend GreenLight as a consultant if you or anyone you know is looking to get into the cannabis space. "
Jeffrey L.
The Gomes Group
"Over the past few months I've had the pleasure of working with Greenlight. Specifically with Tyrone, Jessica and Rico. They have been nothing short of helpful, knowledgeable and strategic on helping myself and my partners get ready for our business. They're very experienced and extremely professional. The positivity and authenticness they bring is really comforting. I'm grateful to have this company by my side, thank you for all you do Greenlight!"
Linda Gomes
Little Big Bamboo
"GreenLight is different from the rest. From the beginning, they answered any and all questions I had before I even became a client. I love being able to have contact with the team over the weekend because the weekdays can get so busy. That's the GreenLight difference"
John M.
"GreenLight was a tremendous investment for me and my business! They are professional, knowledgeable, and great to work with. They know all the ins and outs of the cannabis licensing process and are experts at educating and providing guidance along the way. I would recommend their services to anyone navigating any stage of the process."
Roxana C.
"Recently our company Little Big Bamboo has been working very closely with GreenLight Business Solutions. In this short amount of time GBS has helped us acquire the knowledge we need in a fast, thorough manner. They have guided us step by step and we have seen great results. I would recommend GBS to anyone just getting into the business!"
Richie Gomes
Little Big Bamboo
Where Are You In The Process?
GREENLIGHT BUSINESS SOLUTIONS
WHY CHOOSE US AS YOUR
CANNABIS CONSULTANTS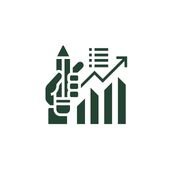 EXPERIENCE
Our team of advisors are experienced in cannabis, business development, cannabis law, cannabis licensing, marketing, branding, and fundraising. We are here to help your business avoid costly pitfalls and find success.
KNOWLEDGE
As a leader, educator and advocate in  cannabis, we have the knowledge and experience needed to prepare you for the ever changing rules & regulations of the cannabis industry. Our team of advisors are here to ensure your business reaches its full potential for success. 
PASSION
From cannabis to finance and creative design, our passion is unmatched in the industry. We've built a team of experts to deliver the best possible service in any cannabis sector you decide to dive into. Most importantly, we have a passion for helping people. We will do whatever we can to assist you in making your vision become a reality!
STRATEGY
GreenLight will take you through a step-by-step process to ensure you stay on track and meet your goals. Our process leads you to the results you're looking for. Our mentorship approach is second to none in the cannabis consulting industry.
Company Objective
The objective of GreenLight Business Solutions, is to equip clients with the tools necessary to successfully navigate the complex cannabis industry. Our experienced and knowledgeable staff will mentor you through the entire licensing process providing you with the experience and support you need to achieve all your licensing goals.
Experienced Team of Advisors
Ty Gomes
Chief Cannabis Advisor
Ricardo H. Correia
Chief Business Advisor
 Barbara Gonzalez
Director of Organizational Development
 Amy J Smith
Project Coordinator
Someone from our team will give you a call for your free consultation. You can ask any questions about our services and our experienced experts will tell you how we'll help you.