GreenLight Business Solutions has a passionate and experienced team ready to turn your creative ideas into reality.
CHIEF OPERATIONS STRATEGIST
A cannabis entrepreneur with a decade of experience and is known as one of the leading cannabis experts.
Tyrone started his journey working for Los Angeles' prominent (pre-ico) medical dispensary Hollyweed where he earned an opportunity to develop specialized knowledge of retail and commercial cannabis cultivation. Tyrone's knowledge landed him the position of technical director for the Dutch lighting company Dimlux Lighting where he designed facilities for over 100 cultivators throughout the United States. Additionally, during year one of legalization in California Tyrone's experience secured three licenses for the company he co-founded, Albert Einstone's, makers of El Blunto and Simply Stoneade. Tyrone's brands are currently supported by over 250 retailers throughout California. Tyrone is co-founder of Chill Hill Bean Company, a cannabis seed bank and is regularly testing innovative technologies, products and methodologies in pursuit of perfecting commercial cultivation.
Having success in retail, cultivation, product manufacturing and distribution, Ty is known for developing sound business models and strategies for cannabis entrepreneurs both large and small. For two years, Tyrone has worked very closely with the Massachusetts Cannabis Control Commission in helping to shape the state's Social Equity program.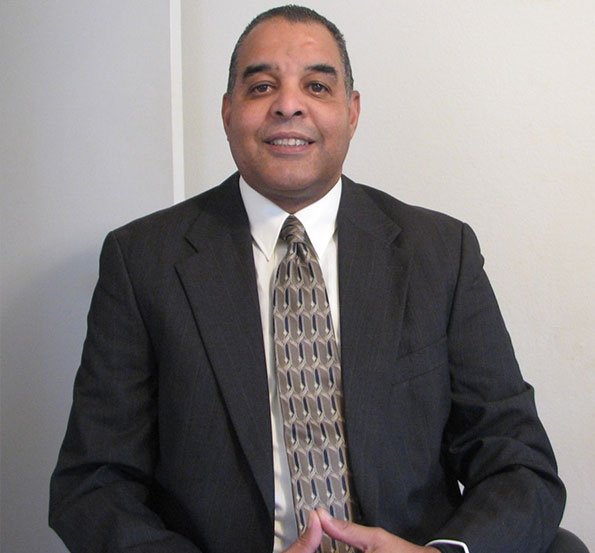 CHIEF BUSINESS AND MARKETING STRATEGIST
Ricardo has over 25 years of business strategy, organizational development and regulatory compliance, Ricardo brings business success methodologies to this evolving industry space.
Since 1995, Ricardo has worked as an organizational development coach, training and human resources consultant focusing on sports, entertainment and media organizations. In addition to his work with professional sports teams, (NBA, NHL, MLB, MLS, USTA, NFL), Ricardo works with corporate Cablevision, HBO, BET, New York Stock Exchange, BURBERRY and many small business clients. He has presented to over 150,000 participants, and over 10,000 professional athletes focusing on professional development and organizational success.
His specialty areas include the development and delivery of training programs for high profile talent, athletes and executives in addition to all levels of corporate staff. He is a nationally recognized motivational speaker, an author and a passionate advocate of Social Equity opportunities. He also addresses organizations, associations, and corporations on the key elements of achieving success both personally and professionally. 
DIRECTOR OF CLIENT SERVICES &
REGULATORY COMPLIANCE
Olivia is a Suffolk University Law School graduate with extensive experience in the psychology field and mental health services. Also graduating cum laude with an ALB degree in extension studies from Harvard University and a Bachelor of Psychology from York University in Toronto, Canada, Olivia has never shied away from a challenge.
Constantly advocating for individuals of underprivileged populations in all facets of life, Olivia utilizes her experience and knowledge in Cannabis to help people become entrepreneurs in the growing space and is a passionate advocate for those that have been impacted by the War on Drugs. Olivia uses her strong communication and Public Relations skills to coordinate and strengthen the relationship between GreenLight and the community and create long-lasting partnerships in the cannabis industry.
After living in Romania, Italy, Canada and the United States, Olivia became passionate about different cultures and languages and speaks fluent Romanian, Italian and English, as well as having a basic understanding of French and Spanish. In her spare time, Olivia relaxes by dancing, cooking and hanging out with her rescued pets.
DIRECTOR OF BUSINESS DEVELOPMENT
& SOCIAL EQUITY PROGRAMS
Jessica is able to help clients with starting their business from the ground up and prepare for the future.piWith a J.D. from Suffolk University Law School and a B.A. from Mercer University as a triple major in Political Science, Criminal Justice and Sociology, Jessica receives outstanding endorsements from all those who cross her path. From Judges to law professors to our clients, Jessica is known to go above and beyond. As the Director of Social Equity Programs, she utilizes her experience in criminal law, cannabis law, creation of statutes and legislation, to tirelessly advocate for all those whose lives have been unfairly persecuted by the war on drugs. 
As the Director of Business Development,  Jessica is able to help clients with starting their business from the ground up and prepare for the future with everything from creating engaging pitch decks to selecting the right business structure. Marketing and graphic design are Jessica's passions leading her to be involved in everything from creating successful drip campaigns, creating engaging content for multiple social media platforms, running print campaigns, and creating captivating presentations. With her years of experience running marketing campaigns for companies, organizations, products, and individuals on numerous platforms, Jessica helps clients understand the vast marketing world and create strategies to best promote their companies and products.
Jessica also leads our Outreach, Hiring, and Intern Programs by creating challenging programming, training, and overseeing all Project Management Staff and Interns. The GreenLight Intern Program provides college students the ability to gain real-world experience while becoming immersed in the cannabis culture from Day 1.