GreenLight Business Solutions has a passionate and experienced team ready to turn your creative ideas into reality.
CHIEF OPERATIONS STRATEGIST
A cannabis entrepreneur with a decade of experience and is known as one of the leading cannabis experts.
Tyrone started his journey working for Los Angeles' prominent (pre-ico) medical dispensary Hollyweed where he earned an opportunity to develop specialized knowledge of retail and commercial cannabis cultivation. Tyrone's knowledge landed him the position of technical director for the Dutch lighting company Dimlux Lighting where he designed facilities for over 100 cultivators throughout the United States. Additionally, during year one of legalization in California Tyrone's experience secured three licenses for the company he co-founded, Albert Einstone's, makers of El Blunto and Simply Stoneade. Tyrone's brands are currently supported by over 250 retailers throughout California. Tyrone is co-founder of Chill Hill Bean Company, a cannabis seed bank and is regularly testing innovative technologies, products and methodologies in pursuit of perfecting commercial cultivation.
Having success in retail, cultivation, product manufacturing and distribution, Ty is known for developing sound business models and strategies for cannabis entrepreneurs both large and small. For two years, Tyrone has worked very closely with the Massachusetts Cannabis Control Commission in helping to shape the state's Social Equity program.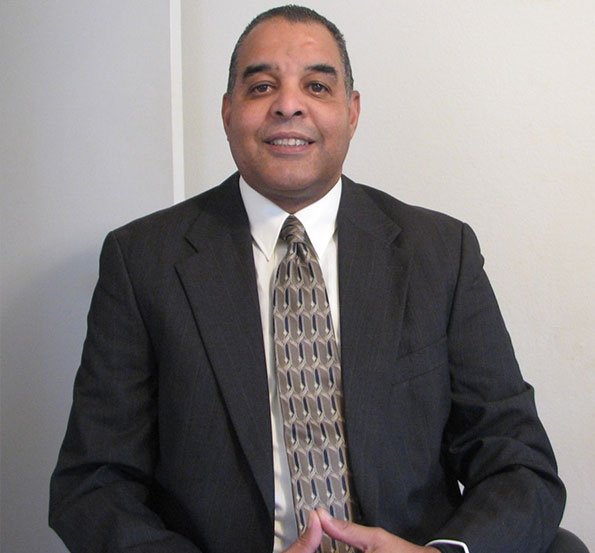 CHIEF BUSINESS AND MARKETING STRATEGIST
Ricardo has over 25 years of business strategy, organizational development and regulatory compliance, Ricardo brings business success methodologies to this evolving industry space.
Since 1995, Ricardo has worked as an organizational development coach, training and human resources consultant focusing on sports, entertainment and media organizations. In addition to his work with professional sports teams, (NBA, NHL, MLB, MLS, USTA, NFL), Ricardo works with corporate Cablevision, HBO, BET, New York Stock Exchange, BURBERRY and many small business clients. He has presented to over 150,000 participants, and over 10,000 professional athletes focusing on professional development and organizational success.
His specialty areas include the development and delivery of training programs for high profile talent, athletes and executives in addition to all levels of corporate staff. He is a nationally recognized motivational speaker, an author and a passionate advocate of Social Equity opportunities. He also addresses organizations, associations, and corporations on the key elements of achieving success both personally and professionally. 
Originally from Argentina, Barbara is a Boston College graduate with a bachelor's degree in Communications. After graduation, she spent various years as a director of operations and coach at the collegiate level while working to obtain two master's degrees in Education Counseling and Global Education. By using her coaching experience, Barbara is able to not only focus on supporting client goals but also rely on her expertise, knowledge, and experience to find unique ways to address client needs. Barbara takes pride on her high attention to detail and problem-solving capabilities. Her extensive educational background, proficiency in Spanish, and love of continuous learning/professional development has prepared her to tackle business issues from a variety of perspectives.
A self-motivated and passionate leader in the ever-changing world, Barbara fosters a supportive work environment where all voices are heard and celebrated. Her well-rounded understanding of strategy and vision has allowed her to assist her team to quickly and effectively accomplish company's goals.
As a former athlete herself, Barbara is an advocate and supporter of the benefits of cannabis consumption and enthusiastic to see progress in major professional leagues across the country on testing as it pertains to removing cannabis from the performance enhancing drug list. With the continuous booming of the industry, Barbara wants to see marginalized and disproportionally affected individuals be involved and build successful businesses in the cannabis world. At GreenLight, Barbara helps our clients through that process while making sure they are provided with all the tools and knowledge to experience sustainable growth.
DIRECTOR OF BUSINESS DEVELOPMENT
& SOCIAL EQUITY PROGRAMS
Jessica is able to help clients with starting their business from the ground up and preparing for the future. With a J.D. from Suffolk University Law School and a B.A. from Mercer University as a triple major in Political Science, Criminal Justice and Sociology, Jessica receives outstanding endorsements from all those who cross her path. From Judges to law professors to our clients, Jessica is known to go above and beyond. As the Director of Social Equity Programs, she utilizes her experience in criminal law, cannabis law, creation of statutes and legislation, to tirelessly advocate for all those whose lives have been unfairly persecuted by the war on drugs. 
As the Director of Business Development,  Jessica is able to help clients with starting their business from the ground up and prepare for the future with everything from creating engaging pitch decks to selecting the right business structure. Marketing and graphic design are Jessica's passions leading her to be involved in everything from creating successful drip campaigns, creating engaging content for multiple social media platforms, running print campaigns, and creating captivating presentations. With her years of experience running marketing campaigns for companies, organizations, products, and individuals on numerous platforms, Jessica helps clients understand the vast marketing world and create strategies to best promote their companies and products.
Jessica also leads our Outreach, Hiring, and Intern Programs by creating challenging programming, training, and overseeing all Project Management Staff and Interns. The GreenLight Intern Program provides college students the ability to gain real-world experience while becoming immersed in the cannabis culture from Day 1.