Recently, I had the chance to sit down with the owner of Rasta Rootz, LLC a new dispensary coming to downtown Boston. Fernando Bent-Mullings and his wife Hilary's dream of opening a mom-and-pop shop that shows the roots of cannabis is finally coming true. As a mom and pop shop, Fernando knows the importance of family and his employee plan reflects this. Not only does Fernando want to give back to the local community, but his plan to give back to those who have been disproportionately impacted by the War on Drugs also takes a unique and innovative approach that no other dispensary has.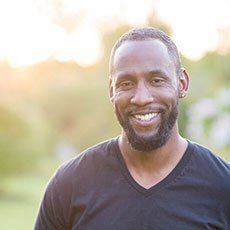 Read more about Fernando and the plans for Rasta Rootz below.
Q: Before we get into the history of Rasta Rootz and all the work that you do. Tell me about yourself. How did you end up in the cannabis space?
A: I have always wanted a business of my own to pass down to my son, and at the same time help the people I love with career opportunities.  When cannabis became legal to sell in Colorado I knew it was only a matter of time before Massachusetts (MA) would as well.  When MA finally voted on it and overwhelmingly voted for it, I felt this could be our family's opportunity to get into an industry where the sky was the limit and the amounts of opportunities it could bring our family were worth giving it a shot.
Q: What made you want to get involved in the cannabis industry?
         A: The idea of being part of our generation's version of the "Gold Rush" was obviously enticing but I was equally excited to be part of an industry that was completely new to our state.  After having lots of talks with my wife and business partner Hilary Bent-Mullings, and our friends and family about the risk involved (and how we would be jumping into an industry we knew nothing about), we decided to take it slow and steady and see where it took us. After weeks of research, trying to figure out what exactly we wanted to do in the cannabis industry and how to do it, we decided to get into the retail business side.  
Q: What's it like coming from a traditional background and now getting to work in the cannabis industry? 
            A: Having no experience with the cannabis industry was terrifying at first to say the least.  I was a personal trainer for 14 years and now decided to bet it all on an industry I knew nothing about, dominated by large companies.  "Terrifying" is definitely the word I would use to describe how I felt, but I also felt a level of excitement about trying to build something of our own. I think most people, unfortunately, hate what they do for a living and I refused to fall in that category
Q: Who are you looking to hire at your facility?
          A: We fully plan on hiring Bostonians for most of our positions but also not dismissing people from other surrounding towns and cities. The goal at Rasta Rootz is to have a staff that properly represents Massachusetts as a whole.  Our diverse staff will be full of women, people of color, veterans, people with disabilities, and people with prior cannabis convictions.  We believe that having such diversity on our staff, it will make for an environment welcoming to all.
Q: Is this where you expected to be? I mean, most people would say, "Yeah, of course, I'm a brilliant businessman. This is exactly where I expected to be." But I mean, it sounds like you didn't know cannabis was your future.
         A: Not at all! Haha For me trying to build an "idea" into a business at 37 is not something I ever thought would happen. 
Q: There are many cannabis retail stores already open in MA, what sets you apart. How are you going to be different? 
         A:  We believe Rasta Rootz will be different from other dispensaries by the amount of time and effort that will be put into our customers experience with shopping with us. Besides having the best that Massachusetts will offer with products, we will be driven by offering that same quality in customer service. Rasta Rootz will be an experience that customers will remember and want to come back to. I can only speak about what my experiences have been in dispensaries in MA and I have not seen or experienced what we plan to bring our customers. Dispensaries seem to be quick to get people in and out but without the personal interactions, we will bring. While being quick and efficient with customers, Rasta Rootz will not lack that customer/budtender interaction that we find is so important.
Q: What are you most excited about when opening your doors?
         A: The thing I'm most excited about when opening is the be able to see all the hard work our team has put in over the last two years come to light. To be able to walk around and see all of that will definitely be an emotional moment for myself and I'm sure it will be to for everyone that has been part of our journey.  
Q: What is your biggest fear with your business?
          A: My biggest fear right now is having spent the last two years of working of this dream, not come true. The anticipation of not knowing you will be able to open is really scary. I don't know of any other industries in the US today that there's a race to the finish line and while running you can be told you can't finish.  No matter if you followed all the rules, and did everything you were told to, that's terrifying.  That keeps me up late at night at least five days a week. With that said though I have hope, and one day I hope that my "biggest fear" for our business with evolve into another fear. A fear that comes AFTER having our license. God willing you can ask me this same question in six months and it will be different…
Q: What advice do you have for other entrepreneurs?
         A: Always remember that if you want something bad enough and you work for it, failure is not an option. If putting in the work seems like it too much, maybe you just don't want it bad enough. There are people that work through those tasks that seem impossible, be that person. The last thing I'd say is don't assume it will happen overnight. Nothing worth anything happens quickly. Put in the time to master your craft no matter what it is and surround yourself and your business with people with the same passion as yourself.
Q: What has your journey been like so far?
         A: As I touched on in the previous question our journey has been a hard one with lots of ups and downs. From the initial struggle of finding a location to Covid 19  slowing the world down and our business progress for six months it has definitely not been a journey for the fainted heart. With all the issues we have had to deal with though we do see the light at the end of the tunnel. We have done all that we can do and pray every night that all of our hard work will not go unnoticed when we submit our application to the Boston Cannabis Board. Being an African American man in this country I have unfortunately experienced a lot of "no's" and I hope this is not one of those situations. Trying to get into an industry dominated by large businesses with the majority of the ownerships being people that don't look like me has been very intimidating at times but has not slowed down my drive and passion to build something for my family. At the end of the day, we all want to be able to provide for our children as best as we can.  Showing them that with hard work you can do anything if you really want to. That is what I want my son Clark to see, his parents worked hard and never gave up on their dream.
Q: Where can people find out more about you and see your progress?  
         A: People can learn more about Rasta Rootz and our plans on our website at rasta rootz.com. We update our social media regularly with updates about where we are in the process. We'll also be posting job opportunities on our LinkedIn and locally in Boston.